the good stuff
April/May 2009
watching:
Thunderstruck, Satisfaction, Gok's Fashion Fix, Tropic Thunder, Battlestar Galactica, Live forever (Britpop doco), Lord of War, final season of The Wire, New Zealand's next top model, Underbelly: Mr Asia
listening:
Pale Young Gentlemen, Junior Boys, Doves "Kingdom of rust", Blitzen Trapper, Bat for Lashes
reading: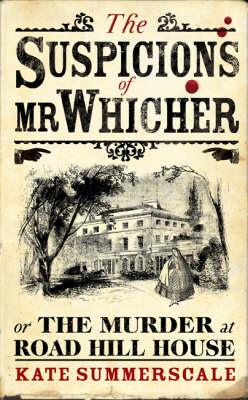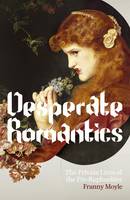 Desperate Romantics: the private lives of the Pre-Raphaelites by Franny Moyle
The Suspicions of Mr Whicher: or The Murder at Road Hill House by Kate Summerscale
Greed by Richard Hall - about Mr Asia
Vlad the last confession by C C Humphreys
March 2009
watching:
final season of The Wire, Young at heart, New Zealand's next top model, Sex and the city movie, Rise (vampires), I spit on your grave, Joy Division, Underbelly: The Mr Asia story
listening:
Doves "Kingdom of rust", The Indelicates, Blitzen Trapper, La Roux, Morrissey, Lily Allen, Bat for Lashes, Aphex Twin, Handsome Furs, Little Boots, Blitzen Trapper
reading:
Remix by Lawrence Lessig
The Queens and the hive by Edith Sitwell
Sunday Times Style
February 2009
watching:
Starter for 10, Robot Chicken 3, Made in Sheffield: the birth of electronic pop, The Kovak Box, The Duchess, Harry Potter and the Goblet of Fire, Metalocalypse 2, St Trinians, Miss Pettigrew lives for a day, Paranoid Park, Preacher, Sylvia
listening:
Fever Ray, N.A.S.A., White Lies, Patrick Wolf, Sam Sparro
reading: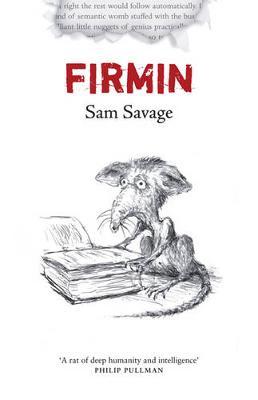 Angel Uncovered by Jordan
Firmin by Sam Savage
Preacher by Garth Ennis
The Tomorrow Code by Brian Falkner
English eccentric interiors by Miranda Harrison
January 2009
watching:
The Holy Mountain, Angel, True Blood, Mystery Men, Juno, Happy go lucky
listening:
Handsome Furs, Dead can dance, Zero 7, Sam Sparro, British Sea Power, Girls Aloud, Animal Collective, Art Rush, Hot Pink Delorean, The Auteurs, The Cars
reading: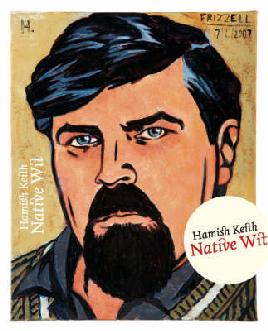 Snuff by Chuck Palahnuik
Native Wit by Hamish Keith
Cretaceous Dawn by L.M. Graziano and M.S.A. Graziano
Homicide by David Simon
Top 10 49ers by Alan Moore and Gene Han
Testimony by Anita Shreve
In search of the English Eccentric by Henry Hemming
December 2008
watching:
The X Files movie, Teeth, La Bete, Joe Strummer: The future is unwritten, Infernal Affairs 3, Clerks, Farscape, I am a sex addict, The Mist, The White Countess, Entourage season 4, Cloverfield, .Rec, Doomsday
listening:
Empire of the sun, White Lies, Frankmusik, The Knife, Friendly Fires, Boy Crisis, Emmy the Great, TV on the Radio, Passion Pit, La Roux
reading: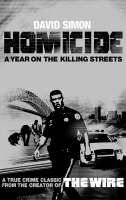 Homicide by David Simon
Just after sunset by Stephen King
Wild boy - My life in Duran Duran by Andy Taylor
Hang the DJ - an alternative book of music lists
Born Yesterday by Gordon Burn
A woman in Berlin - Anonymous
New Zealand Portraits by Richard Wolfe
November 2008
watching:
Suburban Mayhem, Heroes (is back) Atonement
listening:
Grant Lee (Buffalo and Phillips), Janis Ian, Kanye West, Plastic Bertrand, Depeche Mode
reading: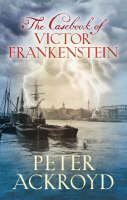 The Casebook of Victor Frankenstein by Peter Ackroyd
The Fire Gospel by Michel Faber
The Northern Clemency by Philip Hensher
Flood by Stephen Baxter
October 2008
watching:
Jeeves and Wooster, A history of Britain - Simon Schama, Ashes to Ashes, 30 Rock, Top Chef, Outrageous Fortune, The Hills (the shame)
listening:
Amanda Palmer, Little Boots, The Streets, Kaiser Chiefs
reading: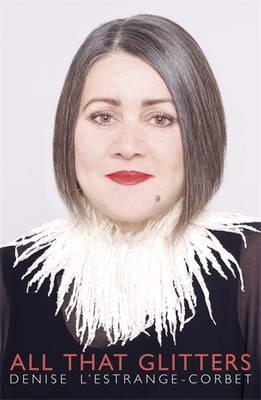 All that glitters by Denise L'Estrange Corbet
Dictator style by Peter York
September 2008
watching:
This is England, Strange Days, United 93, Elizabeth the Golden age, The Wire season 4, Ashes to Ashes, 30 Rock, Top Chef, Outrageous Fortune, The Hills (the shame)
listening:
Little Boots, The Streets, Antony and the Johnsons, Candy coated killahz, White Lies, Cats in Paris, Manics, Bruce Springsteen, Black Affair, Gene, Suede, McAlmont and Butler, The Cardigans, The Virgins, Spiritualized
reading:
Meetings with Morrissey by Len Brown
The Guernsey Potato Peel and Literary society by Mary Ann Shaffer
Perla la loca: a love and rockets graphic novel - by Jamie Hernandezs
Phallic Frenzy - Ken Russell and his films - Joseph Lanza
Bring the noise - Simon Reynolds
Confessions of a Jane Austen addict - Laurie Viera Rigler
August 2008
watching:
The Wire season 3, Ashes to Ashes, 30 Rock, Torchwood, Life on Mars, The Jaquie Brown Diaries, all new Family Guy (spot that Manhattan spoof!)
listening:
Honey Claws, Black Affair, Glen Campbell, remixes und mashups as per, Ladyhawke, Hot Chip, Johnny Cash, Chris Isaak, Wall of Voodoo, Laura Marling
reading:
Gig - the life and times of a rock star fantasist - Simon Armitage
Crime Irvine Welsh
Underbelly - the book the series was based on. Murder most foul
Apartment Therapy - hot interiors
What rhymes with bastard by Linda Robertson - crazy love
Black Postcards a rocknroll romance by Dean Wareham - ins and outs of band life in the early 90s from Kiwi Dean
Hot pants in a cold cold world by Meg Cranston - exhibition catalogue
June/July 2008
watching:
La Vie en rose, The Dark Knight, Inside Deep throat, Outrageous fortune, Aachi and Ssipak, Blades of Glory, Little Miss Sunshine, The Notorious Bettie Page, Black snake moan, Underbelly, Scars on me eyes, Tudors, Top Gear, The Outlaw Josey Wales, Top Model, Project Runway



listening:



Arcade Fire, Fairport Convention, Beck, Joan as Police woman, Girl Talk, Patrick Wolf, Janis Joplin, Muse, The Eels, The Beatles, Palmsout, Brendan Benson, Tom McRae, Nick Cave, Santogold, The Fratellis, Blossom Dearie, Bloody Beetroots, N*E*R*D



reading:












May 2008
watching:
The Catherine Tate show, Dexter, Underbelly, Top Gear, 7 Ages of Rock, Tristam Shandy, Number 23, Chopper
listening:
Red hot and rhapsody, Palmsout, The Blue Nile, Ian Brown, Tindersticks, The Ting Tings, Santogold, Scritti Politti, Death Cab for Cutie, Flosstradamus, Jokers of the scene, Dresden Dolls, Guillemots, Richard Hawley, Dethklok, Beck, Chet Baker, Leonard Cohen
reading:
Let's spend the night together by Pamela Des Barres - stories of the supergroupies and muses of rock
The Carhullan Army by Sarah Hall
100 bullets - graphic novels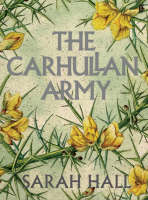 April 2008
watching:
Metalocalypse, Blake's Seven series 3, the end of the evil "Rock of Love", Jeeves and Wooster 3, Tomorrow People
listening:
Death Cab for cutie, Kate Bush, Thee more shallows, Neon Neon, 80s compilations, Bona drag - Morrissey
reading:
The Rest is noise by Alex Ross
A Profound Secret by Joceline Dimbleby
Fallen Angel - graphic novels
March 2008
watching:
Reilly ace of spies, The Wire season 2, Jeeves and Wooster 2, So you think you can dance Australia (is the schizzle), 24 hour party people, Rome, Life, The Librarians
listening:
French songs, Dvorak, Freemasons mixes, New Wave, bhangra, NINJASONIK, Santogold, Nick Cave, Song to the Siren (The Czars, This Mortal Coil), Leonard Cohen, Kate Bush, Nas, N*E*R*D, Girls Aloud fo sho
reading:
One train later by Andy Summers
Galliano by Colin McDowell
Paris after the Liberation by Anthony Beevor and Artemis Cooper
Jack of Fables - fun wee graph
I hope they serve beer in hell by Tucker Max - an utter wanker
Human Diastrophism by Gilbert Hernandez - brilliant Love and Rockets graph
Blue pills by Frederik Peeters -heartrendingly romantic graph memoir
My Booky wook by Russell Brand - quotable genius
Rome Burning by Sophia McDougall
Tamara Drewe by Posy Simmonds
February 2008
watching:



Robot Chicken, Jeeves and Wooster series 2, So you think you can dance Australia, Rome, The Big Lebowski, Elephant, Sunshine



listening:



Fedde Le Grand, Rumours - Fleetwood Mac, Ministry of Sound 2008, Tom Paxton, Hard Fi



reading:



Guy Bourdin, Marie Helvin autobiography, Dandy in the Underworld, True Romance allegorien, Anglomania


Lost Girls by Alan Moore


Antony and Cleopatra - Colleen McCullough


Kicking against the pricks bout Nick Cave
January 2008
watching:
Art School Confidential, Tim "Senor Peter" Gunn, Life with gingernut Damian Lewis, I am Legend, The Fountain, Infernal Affairs, Entourage, Top Model, Battlestar Galactica 3, The League of Gentlemen, Heroes
listening:
Electric Light Orchestra, The Cars "Candy O", Leonard Cohen (repent repent),Bryan Ferry, The The, The one and only - (featuring Fallout boy on Timbaland presents Shock Value), Hardfi "No Cover Art", South Park Christmas, DJ Morgoth, Illumunoids, Muse
reading:
Re-Make Re-Model - art and Roxy Music by Michael Bracewell

Kate Bush biography
Farthing by Jo Walton
Tough Love - Kerry Katona
December 2007
watching:
Infernal Affairs, Battlestar Galactica 3, The League of Gentlemen, Heroes
listening:
Hardfi "No Cover Art", DJ Morgoth, Illumunoids, Muse
reading:
November 2007
watching:
Wilfred, Seinfeld, Top model, Dr Who, The history of violence
listening:
Guillemots, M.I.A., Synth classics, Leonard Cohen, Belle and Sebastian
reading:
Scandal of the season - Sophie Gee
The Apple - New Crimson Petal stories - Michel Faber
Gothic and Lolita - Japanese street fashion
October 2007
watching:
Top model, The Lost Room, Kath and Kim, Children of Men, Drawn together
listening:
Dizzee Rascal, Chemical Brothers, Richard Hawley, Mark Ronson, Bluetones, Shriekback, Stars of CCTV, Mashuptown, The Brunettes - Structure and cosmetics
reading:
All that Glitters - Pearl Lowe
Ex Machina - ace series
Just finished The Accidental Time Machine. Bloody readable.
Now on to the latest Thursday Next adventure First among Sequels by Jasper Fforde
September 2007
Watching:
Project Runway
Sopranos - the end is nigh
Listening:
12 inch 80s
Bustin and Dronin - Blur remixes
Reading:
Sons of Heaven - just started the final of the wonderful Company scifi series
Divisadero - just finished this by the author of The English Patient
August 2007
Watching:
The Stand - don't fear the Reaper
Project Runway
Listening:
12 inch 80s
Reading:
A bit of a Blur - Alex James
Never the bride - Paul Magrs, just finshed this wonderfully weird story set in Whitby
July 2007
Watching:
Seinfeld season 8
Project Runway
Listening:
new purchases: Bugsy Malone soundtrack
and The Cure - Kiss me kiss me kiss me...
Reading:
Wallpaper by Lachlan Blackley, sumptuous designs
Watching:
Seinfeld season 8
James May Top Toys
new Top Gear
Deadwood Season 2 - the return of the Swear Engine
Listening:
Modular "Leave them all behind 2"
Rufus Wainwright "Release the Stars"
Reading:
Alberto Vargas, pin up girl artist supremo (he did the Candy O album cover)
June 2007
Battles by Atlas - graunchy and brilliant
Reading The Hottentot Venus
Soup - 'tis the season for it
Lewis Hamilton - wunderkind of Formula One. Congrats on Montreal victory. Oh Indianapolis too?
Finished Battlestar Galactica season 2. Phew
The return of Tony Soprano this week
Richard E. Grant
The hometown - Auckland - Writers and Readers Festival
Bye Bye shite Burger King ads
Battlestar Galactica Season 2 - over 1000 minutes
May 2007
Dan Rhodes - only the best living author. That's all
the Blythealizer - DIY Blythe
Survivors - a new society post plague
Armageddon - comics and sci fi including Jared Lane
Grinderman - Nick Cave brings it
April 2007
March 2007
Shall we take a trip - Northside - A classic vinyl discovery starring the poptastic Ian Broudie "The Lightning Seeds"


Monsieur Gainsbourg revisited - sexy English cover versions of Serge's finest by singers like Jarvis Cocker


Carnivale - Season 2 sinks further into the damn dark


Heroes - Hiro is the cutest hero


Kenny - heroic, epic, romantic, toiletic


Q & Empire & Vogue - music movie fash mag hag


Renfield Slave of Dracula by Barbara Hambly (novel) & Vampire Loves by Joann Sfar (graphic novel) - about to give it a vampiry whirl
February 2007






itunes


Carnivale


Sar in Chch



Fabby food - The Bodhi Tree (Burmese)in Colombo St is up there with Indochine. Tongue Bliss.


Simos (Moroccan) in Cashel St also had lots of tantalising flavours and lovely ambience
January 2007


Elegance by Kathleen Tessaro - superior chicklit


New tv show Heroes - very cartoony&crazy


Doctors Who - Eccleston and Tennant


Kuler - colour tool


Shoes @ Amazon


Eifelheim by Michael Flynn


Headband mania @ Equip, Portmans etc


Sodastream
December 2006


The Cars - Candy o


Richard Cheese "The Sunny Side of the Moon"


Coriander


Active gym gear at The Warehouse


DJ gear at The Warehouse
November 2006


Fritz the cat


Artem Chigvinsev, hot Russian dancer from "So you think you can dance". my o my


Deadwood, cocksuckers!


Fireworks


Curb your enthusiasm season 5 - Larry is still DA MAN. OH YAY!!!


Hanmer - oh yes please
October 2006


Howl's Moving Castle



The Boleyn Inheritance by Philippa Gregory


The Aristocrats



Top Model and So you think you can dance
September 2006


Seinfeld, Little Britain, etc


1610 by Mary Gentle


Benvenuto Primavera
August 2006


Extras 'Get 'round here 'cause I'm fudding myself stupid and I'm bloody loving it.'


Pandaemonium - with Wordsworth as a right git and Coleridge as a prophet


Vinyl vinyl
July 2006


Twisted Hop & quizzes


Rome - toga-ripping fun "Assume the position"


3 Blythes in one week
June 2006
Dangermouse


King Arthur's Disasters


Tipsy toppings from Prenzel


Exercise your creative impulses with:


Snow and Hibernation



New bed and new pc


Blake's Seven series 2
May 2006


SS's cooking


Le Bon Bolli


Nissan Figaro


Chocolate crackles


Plethora of parcels from Japan
April 2006


Kees Bruin at Art Gallery




V for Vendetta


crepes at Crepe Cafe at the Palms in Shirley


House party chez Greer, live music, harmonising etc
March 2006
"The Cell" by Stephen King, cellphones launch "Dawn of Dead" type civilisation breakdown


"Wolf Creek" - scared me sh**less. Eeek


"The Life Pursuit" - Belle and Sebastian



february 2006
Coming Home


Madame Pompadour at Queen Vic Market


Latest Kage Baker novel "Children of the Company"


Koko Black hot chocolate in Lygon Street


Melbourne


Belgian Beer Cafe: beer, mussels and fries mmm


Dance class at Les Mills - harder, faster, fitter, stronger. Keep it coming and dance till you can't dance no more
january 2006
Leverage


The mixture of beautiful and freaky plantlife in Hagley Park and the little planthouses


Glassons idea - cut feet off your fishnets and make footless tights


Asian horrors - check out "The Eye" etc = fear and crying in Christchurch




On a foodie tip:


Roast beef and horseradish sauce sandwich at Carnivores


Vietnamese spring rolls at the Asian food court


Black bean vege burritos at the Burrito Company in Armagh Street


The mint lemonade and the eggplant tempure at Maido in New Regent Street
Greek pizza at Winnie Bagoes


A crack in the edge of the world : America and the great California earthquake of 1906 by Simon Winchester
2005
december 2005
Blake's Seven at Alices
Wikipedia this!
Family Guy
is back
THAT GUY
Seinfeld, esp George, aka Biff
Project Runway, esp Austen Scarlett
november 2005
Shooting a pink uzi at "Time out"
The Boobilicious range from Kayser
The return of the evil Jeremy Wells on "Eating Media Lunch"
The beach at Sumner
Turn yourself into a South Park character
Sorry Ralph and Kimi et al, but Antonio is le man du jour
Wardrobe culling
The sun
Hagley Park
october
Blythe doll -
List of all Blythes released
Kimi winning at Suzuka
Shaun of the Dead
Day of the Triffids
FAMILY GUY on TV - Saturdays at 8.00
cheap and cute hair thingies from Casino 711
september
My sweet casa
Partying in red dress
Nik in NZ Idol
- he looks like a young Shayne Carter, and loving that falsetto
august
Jasper Fforde
- The Big Over Easy
Furniture shopping
Big Brother games
Alfonso Gomez
John Safran
"The Borgia Bride"
Hell Pizza
Narnia
july
Shoewawa
Bryan Ferry at Live 8
june
Gore t-shirt
and a Twizel one too Emma!
Team America World Police
Uchenna and Joyce winning "The Amazing Race"
Making mixtapes ... Bah to iPOD
may
Family Guy Season 3
Formula One and especially the huge cojones of my man Kimi
The Polysyllabic Spree by Nick Hornby ... a book about books
"America's next top model"
"Dancing with the Stars"
april
Jeeves and Wooster
Dinah Washington
Mary, Queen of Scots
Christopher Eccleston
eggplant
Labels: favourites, lists, web sites