Match of the day
Word(s) of the week:
I thought I coined the phrase "social netwanking" today, but a quick google search shows a
couple of other peeps
have thought of it too.
Song of the day:
The Wreck of the Edmund Fitzgerald
by Gordon Lightfoot. A rather beautiful song.
Video of the day:
Respect the Meat from "My name is Earl". Worth a watch for the image of Earl in 80s sweatband mode, and his brother Randy reclining like Mr Rico Suave.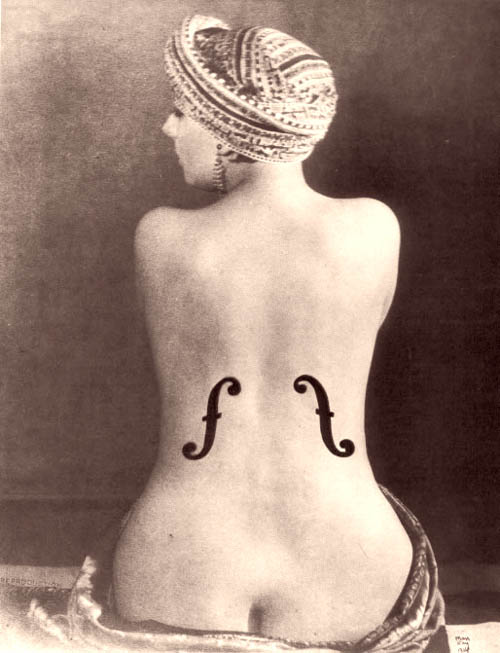 Media beat up/obsession of the week:
Trinny et Susannah. Am I lollipop? An apple? Tearoom discussion had me pegged as a lollipop, with additional comments that I'm like Queen Victoria or a Victorian woman, or some kind of puffer pigeon ...
They've got an
online shape calculator
that helps you find out your shape (for girlies). The cello makes me think of this famous Man Ray image ...
Top put downs:
I vote for:
The Professor - The Mary Whitehouse Experience. "I have here a copy of
your book, Origins of the Crimean War. It smells of poo." "That's
because it's been inside your mum's bra."
Best sentence in an article this week:
On The Mission concert -
"The 2006 Olivia Newton-John and Chris de Burgh concert was marred by people vomiting and falling down a bank."
Word of the day:
Best dress: Heidi Klum at the Oscars in Galliano
Best dance routine: So you think you can dance Australia kills it. Tie between the samba and animated hip hop.
Animated hiphop by Vanessa and Henry (routine starts 2:02)
Demi and Jack do the samba (routine starts 1:50)
Labels: "best ofs", "My name is earl", dance, music, words