Music be the food ...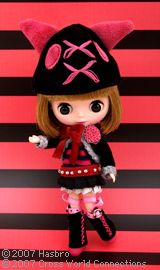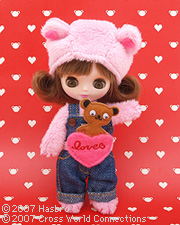 This is Spanky Punky and Shy Bear. Yes there are still lots of cuties coming through but none on order. I am cold turkey on newbies.
Idolator
- thanks for the heads up from the 'Erb Whisperer on this one. He played a hot Amerie track on The Joint show and now I am hooked.
Other newly recommended/discovered music sites are
Daytrotter
(which has the bonus of very pretty drawings) and
Pitchfork
.
And suuurrrrely the band name of the year is
Someone still loves you Boris Yeltsin
!
My favourite video of the moment is
Cold War Kids
. Watch it and savour its style and the great guitars.
Glad to hear all the reports that one of my fave fashion trends is back with a vengeance
o yes it is
Flashdance
. What a feeling!
and cool sneaks:
"Steven Hawking Allstars Summer sneaker collection arrives!"
Heartless philanderer or modern emotional realist?
- This is a challenging read "This man slept with dozens of women throughout his marriage, even when his wife was at home dying from cancer. Yet he never stopped loving her and nursed her to the end... "
Labels: blythe, fashion, music, petite blythe, petite blythes, youtube